Skybox HODL Ranch is a 174 acre data center campus located in West Texas.
Low-cost 100% renewable power, high efficiency evaporative cooling, and access to multiple fiber optic providers (up to 100Gbps) provides unique value for ASIC Miners, GPU Miners, Rendering Farms, AI, Deep Learning, and other HPC applications.
Phase 1 consists of a 35 acre parcel and 110 MVA private substation. Phases 2, 3 & 4 provide an additional 105 acres and 300+ MVA of future growth.
100% ReNEwable power available
West Texas is the epicenter of Texas wind power, with 23,421 MW of installed generation, the largest in America.
HODL Ranch resides in the deregulated Oncor power grid, allowing each customer to select the ideal power package on the open market.
Private transmission and transformation infrastructure at HODL Ranch achieves the lowest total cost of power possible.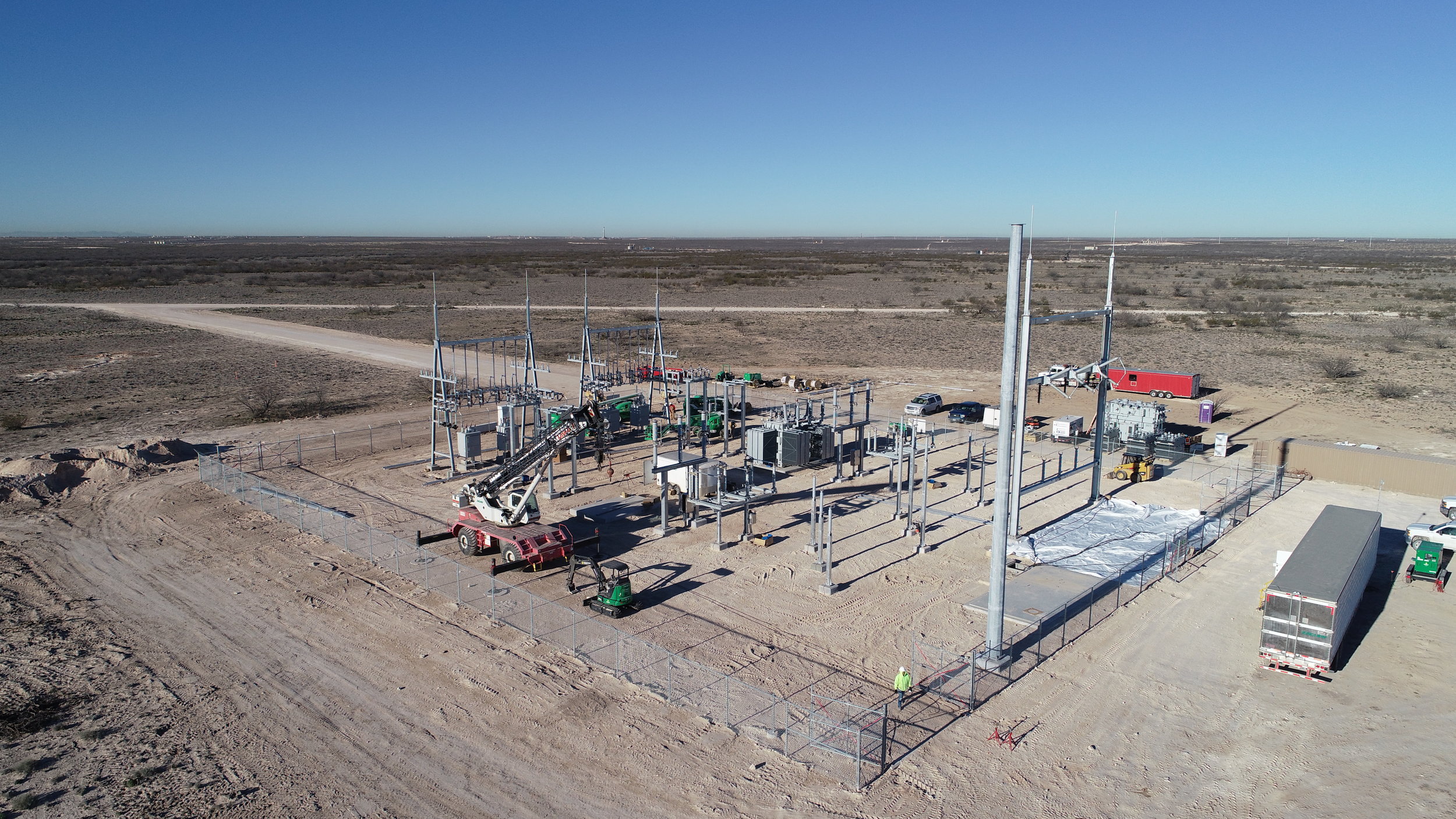 THE LOW COST OF HODL RANCH
HODL Ranch is located in West Texas, which provides a unique combination of environmental, construction, labor and power cost advantages over any other location in North America.
Energy
Competitive diversified generation and HODL Ranch's private transmission and transformation infrastructure enable ultra low cost of power.
COOLING
HODL Ranch is located in an arid environment that allows for hundreds of megawatts of low cost evaporative cooling.
PRO-BUSINESS
HODL Ranch is located within the most business friendly state in America. Operators receive the dual benefits of low corporate tax rates of the U.S. and the cultural autonomy of the Texas state government.
21% Federal Corporate Tax Rate

Tax Advantages (Section 179 & 168K)

No VAT (USA)

No State Income Tax (Texas)

No Additional Permitting Required (HODL Ranch)
Contact Us
Ben Atkins
ben@skyboxdatacenters.com
214-731-4000